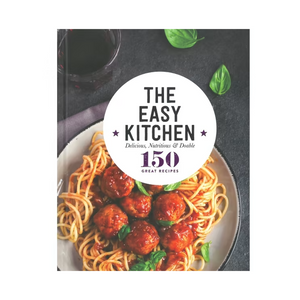 A beautiful recipe book filled with healthy and delicious, self care recipes.
When our cup is full, we are able to do more and give more and our lives simply become better. Make that cup a dinner bowl full of nourishing, nutrient-dense deliciousness, and you can mark a big tick against your self-care goals. Bubble baths are good, but taking care of yourself is better. Feed your body with love, and you'll be replenished: full of the energy and vitality you need to embrace life.
This recipe book is a great addition to any hamper to encourage a little self care and love.
Number of Pages: 256 pages
Book Cover: Hardback
150 great recipes